CryoFX® Mission:
To provide significantly more information, knowledge, expertise, and guidance than any competitor, for all our current and future customers to make an educated decision on the best CO2, Nitrogen, Special Effects, or related products for their specific application. To create substantial value in the CO2, Entertainment, and related marketplaces.
CryoFX® Vision:
CryoFX®'s corporate vision is to be one of the world's leading producers and providers of CO2 related products, entertainment related products and services, and information while offering the best Co2, Special Effects, and related products for all industries requiring such products, services, and information.
CryoFX® Principles:
CryoFX® stands for quality, excellent products, highly efficient processes, outstanding service, and a knowledge powerhouse of information. The success of our company is derived from the fact that we live by a code of values from within the know, IE: we "drink our own cool-aid". The company principles are intended to contribute toward clarifying these values and objectives and to make them an integral part of the company. They, therefore, describe the nature, direction, and scale of our movement.
CryoFX® Core Values:
1. We are never complacent, nor completely satisfied with our results. Continuous focus, progression, and improvement guarantee lasting competitive advantage.
2. We are a company of ownership. Owning the results, the outputs, the mistakes (we're human too), and the future. As owners, we're personally invested, and take results personally.
3. We believe in overdelivering. Providing more information than any other brand or company close to us. Providing expertise to ensure clients make educated decisions on our products.
4. We manage our processes efficiently. We are different than most. Guided by our Six Sigma Black Belt and Lean Six Sigma founder, our processes & systems have proven more efficient than our competition although being unique.
5. We lead by example, which is at the core of our culture. Internal training to public knowledge, to leading the Co2 Special Effects industry with knowledge and content, we; do, show, and provide first.
6. We maintain fairness and integrity. We never take shortcuts, ensure quality workmanship and products, and believe responsibility is key to building the CryoFX® brand further.
7. We focus on communication at the core. Internal, External, Information, Product Knowledge, and Explanation. Articulation, Specification, and Simplification of complicated information are key, and most importantly: listening to our customers.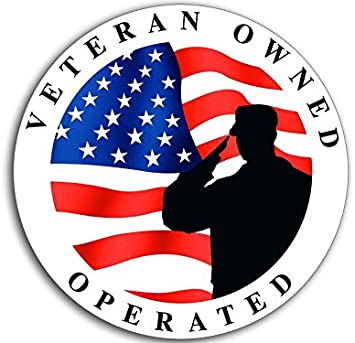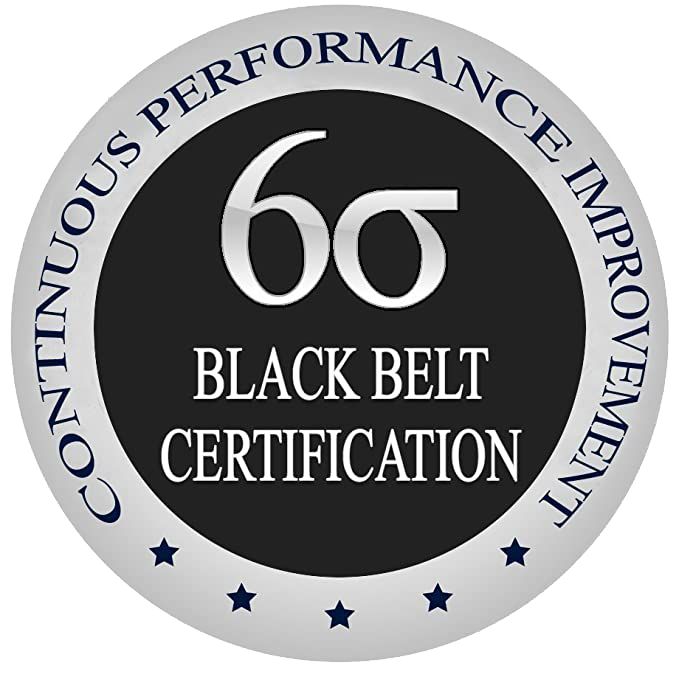 CryoFX® Spearheaded by a United States Navy Veteran & Certified Six Sigma Black Belt
CryoFX® is led by a former United States Navy Veteran with immense experience in MK 116 Anti-Submarine Weapon Control Systems, Underwater Fire Control Systems, and Mark 116 Torpedo Tracking and Firing Systems. Simply put, complicated and very intricate systems and a deep understanding of how they function, operate, and communicate, along with the structure of the training and manuals to go along with them are at the core of CryoFX®. Taking what works (processes and structure) in another area (US Military) and mimicking it within (CryoFX®) is what ensures forward moving direction.
This is supported by intense training in Six Sigma, which is a set of techniques and tools for process improvement and quality improvement used by the likes of the US Military, Toyota, Motorola, and many fortune 50 companies. Moving up through the levels (belts- White, Yellow, Green, Black, Master-Black), CryoFX® founder Kris Mullins currently holds a Black-Belt certificate, which certifies knowledge, understanding, and live practice leadership and responsibility in implementing process improvement through his companies, projects, and work, inclusive of Six Sigma's signature DMAIC Process: Define, Measure, Analyze, Improve, Control.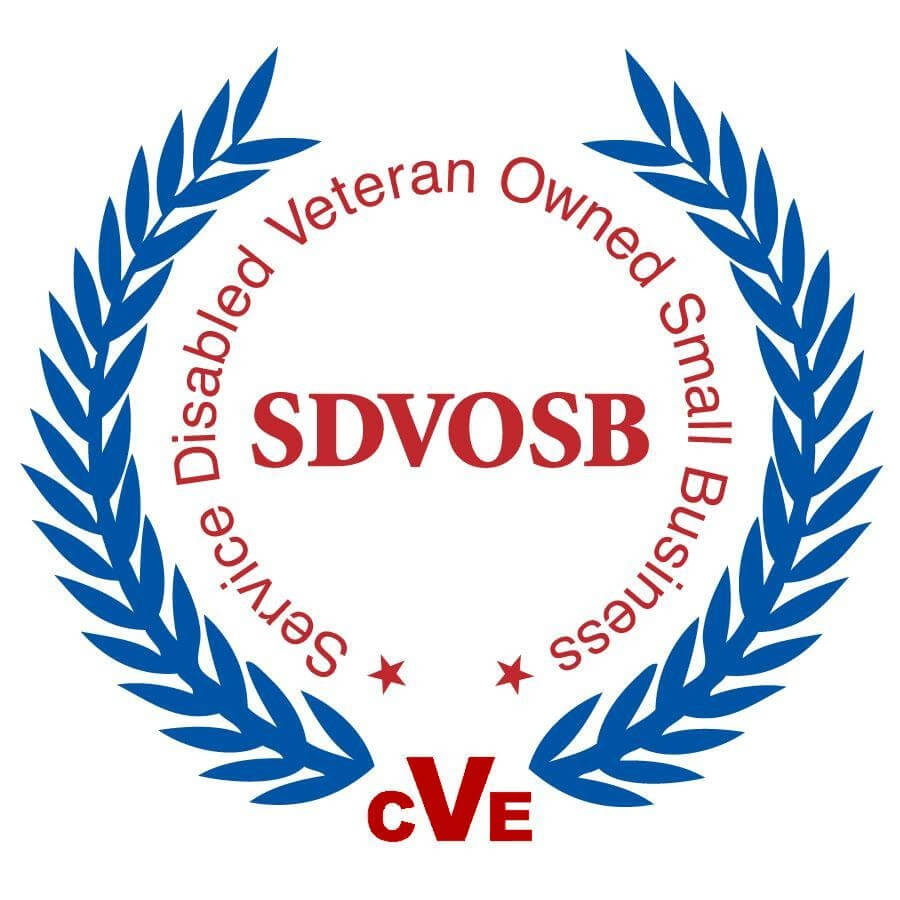 CryoFX® Is A Certified 100% Disabled Veteran Owned Small Business (SDVOSB) and Current/Active Government Contractor with Current Cage Code
Undergoing military service during wartime, CryoFX® founder is a certified 100% disabled American Veteran. As such rating presents CryoFX® inclusion into the review process by the Veterans Administration for certification of SDVOSB. This is a company diversity registration that designates that a company is owned and operated by a veteran who suffered a disability while in military service. This requires strict eligibility which once received, allows for additional federal contracting offers.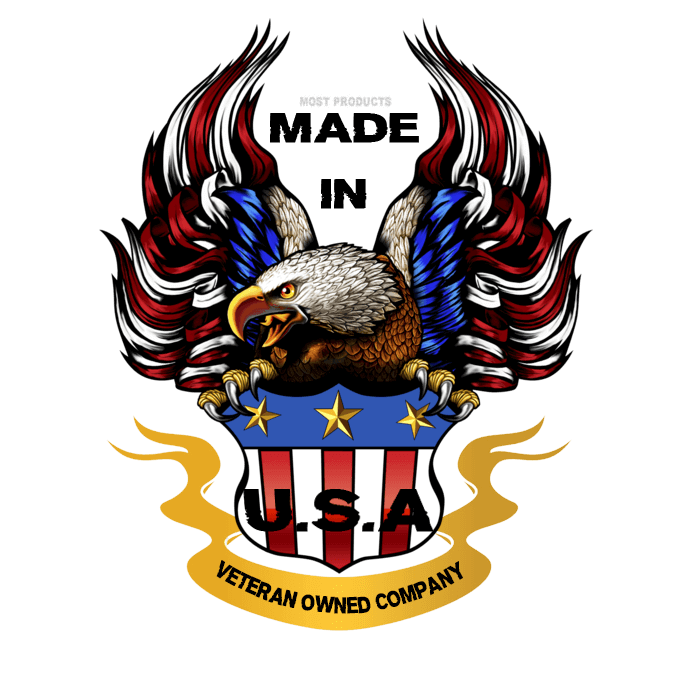 CryoFX® Most Products are Designed In USA, Made In USA, Or Assembled In USA
We are ethical in this area. Most products offered by CryoFX® fall into one of these categories:
- Made In USA: the product is fully made within the United States, including all parts of manufacturing and assembly.
- Designed In The USA: Initial Concept and/or Design is completed within the United States, while the manufacturing or assembly may or may not take place within the USA.
- Assembled In The USA: The product in part or whole may or may not be made or designed within the United States, however, the assembly of this product(s) takes place within the USA.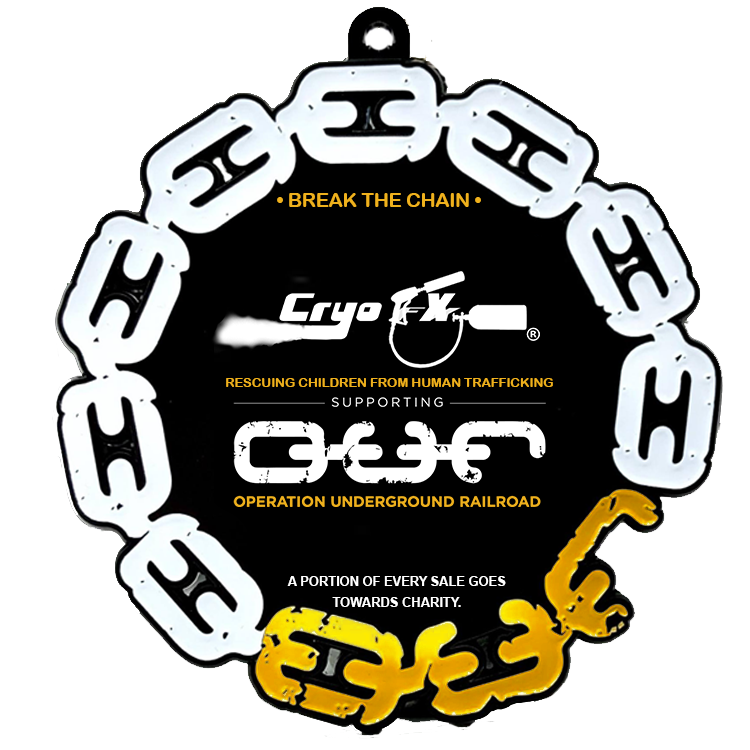 CryoFX® Donates To Charity: Operation Underground Railroad
A portion of every purchase from CryoFX® goes towards the number 1 worldwide effort and leading organization conducting this effort: Operation Underground Railroad (O.U.R.).
O.U.R. is a United States based nonprofit organization whose stated goal is to assist government agencies in the rescue of human trafficking and sex trafficking victims, with a special focus on children, with the wider goal of eliminating sex trafficking worldwide. O.U.R. operates in over 28 countries and its operations are supported by companies such as CryoFX®, Tony Robbins, and hundreds of other supporters, including YOU.
CryoFX® Story:
In the beginning…
Not long ago, two brothers from California, who have been in the music scene for many years, saw there was a lack of information available for Special Effects & Co2 Systems. Many friends of theirs including DJs, Owners of Production Companies, Nightclub Owners, and more showed interest in CO2 Jets or Cryo Guns, but after searching online, still had many questions regarding product specifics and where to get them, along with discovering many existing companies had unsatisfactory customer service.
Determined as they were to solve this problem, the brothers searched, turned up the same results as their friends, and then on to the thinking block it was. After intricate research of the properties of CO2 / Cryo, related CO2 Jet Systems and equipment, and the use and demand for Special Effects CO2, the brothers made the decision, and CryoFX® was born!
Then The Creation…
From the creation of the logo to the design of marketing materials unique to this industry, the creators of CryoFX, the brothers themselves, have done it all. Within the first year in business CryoFX®:
became the first on Amazon to sell Co2 Jet Systems, Handheld Cryo Guns, Co2 Jet Blasters, Cryo Cannons, and Co2 Bazookas
launched a worldwide distribution campaign and set up distributors in multiple countries thanks to CryoFX® proactive sales team
successfully placed their products in the hands of music idols and in front of movie screens, appearing in feature films
created a brand you could trust, with a team of knowledgeable employees, providing consistent professional customer service.
became an industry "Go To" for any questions relating to Co2 Systems, Co2, or related equipment


Since then...
CryoFX® has continuously focused on YOU, the client, and how we can better assist you by communicating information on CO2, CO2 Effects Equipment, CO2 Special Effects Systems, NItrogen Systems, related equipment, and much more, all in a way that makes sense to you!
"We know Special FX CO2 equipment is not the type of equipment anyone just knows everything about, therefore, save the headache and pick our brain. Any day, any time either by phone (8-555-CryoFX) or by email we are ready to answer any questions you may have!"
CryoFX has been nationally recognized for simplifying the process of obtaining a CO2 Special Effects System and bringing CO2 Cannon and related products from a professional level to a consumer level. This is achieved by a combination of the following;
visual pictorial manuals,
packaged Cryo Jet and CO2 Gun systems
Plug & Play setups ready to use within minutes
exemplary customer service, providing more information than not enough
Now…
CryoFX® Global Headquarters operates out of Las Vegas, Nevada, USA, housing both their corporate office and one of their manufacturing/shipping warehouses. As a manufacturer and distributor of CO2 special effects equipment, CryoFX® remains ahead of the curve from supplying innovative equipment to creating a solution for your cryo needs, customized just for you. With a proactive sales and support team, aggressive marketing team, warehouse team to accommodate the flow of orders, and a management team to ensure smooth operations, CryoFX® continues to provide fast turnarounds and professional customer service. To date, CryoFX® products can be seen in venues worldwide; from Alaska to Brazil, Korea to the UK.
CryoFX® has:
appeared with DJs such as Afrojack, Will.I.Am, Steve Aoki, Nicky Romero, Diplo, Carnage, Morgan Page, 12th Planet, Hardwell, Lil Jon, and more
debuted with Hundreds of A-List and Recognizable Artists
included on various NFL, NHL, and NBA arenas and stadiums
been used in movie productions such as Scary Movie 5, Blindspot, Walking Dead, and more
featured in music videos such as "Legacy" and "Like Home" by Nicky Romero and "Starlight" by Don Diablo
been installed and used by companies such as Light Group Las Vegas, Apple, Marquee, Sundance Film Festival, Guitar Center, Rio, Hard Rock
As quoted from CryoFX® CEO Kris Mullins,

"We are your industry professional for CO2 Special Effects and Cryo Effects products. CO2, CO2 Products, & CO2 Special Effects equipment is our specialty, therefore we can focus on constantly creating new concepts, better products, and remaining innovative. We're always 'Keeping it Cold, & Keeping it Bold'!"
For more information or to contact CryoFX®:
CryoFX® Global Headquarters
3859 S Valley View Blvd
Suite 2
Las Vegas, NV 89103
United States of America
+1.855.5CRYOFX