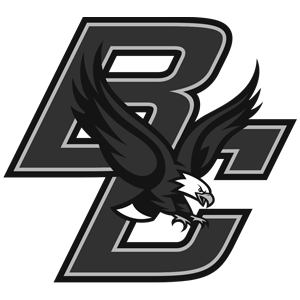 CryoFX® was contacted by Boston College to provide CO2 special effects equipment for their football team the Eagles. CryoFX® technicians set up specialized equipment on the field to add a spectacular entertainment factor to the Eagles' home-field games.
CryoFX® helped the Eagles mark every kind of emotion and feeling while being on the field with smoke, fog, and haze systems to heighten dramatic plays and confetti guns for victory celebrations. CyroFX skilled visionaries and craftsmen were there every step of the way to create the perfect atmosphere for the players on the field and the fans in the bleachers.
The Boston College Eagles are located in Chestnut Hill, Massachusetts. The football team primarily competes in the Atlantic Coast Conference (ACC) as an organization of the National Collegiate Athletic Association (NCAA) Division I.
The Eagles' home games are played at the Alumni Stadium on the Boston College campus which has a capacity of over 44,000 people. While successful on the field, the Boston College football team is also consistently ranked among the nation's best for academic achievement and graduation.
Boston College Eagles
140 Commonwealth Avenue,
Chestnut Hill, MA 02467

For more info on CryoFX® projects, please see https://CryoFX.com/portfolio