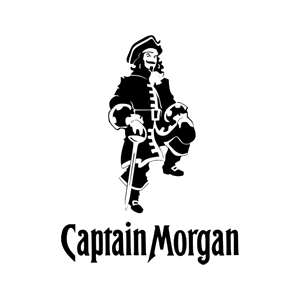 CryoFX® was contacted by the US sector of the Captain Morgan distillery to design several custom-made special effects equipment. CryoFX® designers and artists worked with developers at Captain Morgan to create an epic launch for a new flavor of its alcohol. 
CryoFX® team members developed special Captain Morgan handheld cannons. These handheld cannons were modified versions of the already existing CryoFX® handheld cryo-gun. CryoFX® designers attached an extended barrel and custom foam wrapping to the cryo-gun to produce a real-life cannon look and vibe. The designers also incorporated a special scent in the cyro-gun that was sprayed out of the custom cannons with the CO2. These special Captain Morgan handheld cannons were used and enjoyed for the company's year-long activation promotion.
Captain Morgan is a brand of rum flavors owned by the British alcohol company, Diageo. It operates out of Jamaica and is named after Sir Henry Morgan, a Welsh privateer of the Caribbean from the 17th century. It was launched in 1944 and continues to serve millions of people across the globe. 
Captain Morgan Distillery 
1, Christiansted, 
St Croix 00820, 
USVI, Jamaica 
https://www.captainmorgan.com/en-row/ 
For more info on CryoFX® projects, please see https://CryoFX.com/portfolio