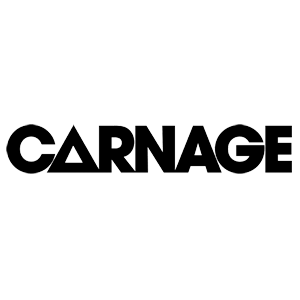 CryoFX® was contacted personally by DJ Carnage and his management team to develop and create custom equipment and effects for the artist's shows, concerts, and festivals. Through its massive production capabilities and focus on communication, CryoFX® was able to provide the artist with the right effects to create the house atmosphere the DJ was hoping to achieve.
CryoFX® developed, installed, and operated cryo-guns and special effects at several events featuring Carnage. They also provided on-call services to maintain the best results possible from the equipment. 
Diamanté Anthony Blackmon is a Guatemalan-American DJ and music producer. He uses the stage names Carnage and Papi Gordo. He made hit songs with Migos and ILoveMakonnen and has performed at major festivals such as Tomorrowland and Ultra Music Festival. Switching gears from EDM to House Music, in 2022 Carnage produced music for Drake's latest album. 
Diamanté Anthony Blackmon (Carnage)
For more info on CryoFX® projects, please see https://CryoFX.com/portfolio