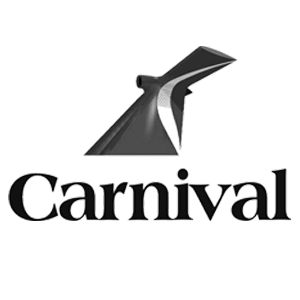 CryoFX® was contacted by Carnival Cruise Line to establish an ongoing partnership. CryoFX® provided consulting, design, and specifications services as well as special effects equipment for many of the cruise line's ships. This included specific activations from the sky zone on these cruise ships as well as a secondary contact concurrently with carnival
​​Through its concept- design - build services CryoFX® offers Carnival continuous investigation and experimentation to create efficient progress through design. This includes but is not limited to prototype development, conception design, and systematic consultation. CryoFX®'s core commitment to constant advancement and achievement facilitates Carnival's plans to stay on the top of the cruise line industry.
Carnival Cruise Line was founded in 1972 and now carries millions of people on their pleasure cruises annually. As of June 2022, the cruise line had a fleet of 23 ships in operation and has plans to build more ships.
Carnival's consulting partnership with CryoFX® will lead them to develop more efficient products, amenities, and effects to wow their guests on board for years to come.
Carnival Cruise Line
3655 NW 87th Avenue.
Miami, FL. 33178
For more info on CryoFX® projects, please see https://CryoFX.com/portfolio