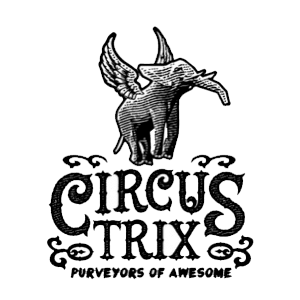 CryoFX® was contacted by the managment team at CircusTrix for a product development project of custom equipment. Tapping into a decade of experience and using its army of developers and artists, CryoFX® was able to deliver CircusTrix's vision exactly and efficiently.
CryoFX® designers worked with CircusTrix to create customized digital electronics, closures, and robotics for activations at multiple trampoline parks. True to CryoFX®'s standard "you dream it we build it" policy, the equipment was designed, built, and completed with 100% client satisfaction. CryoFX® technicians were also able to provide on-call services for the safe and successful installation of the equipment.
CircusTrix is an American developer, operator, and franchisor of indoor trampoline and extreme active entertainment parks. In addition to operating over 319 parks in the United States, Europe, and Asia, CircusTrix operates the largest extreme obstacle courses in the United States and the largest trampoline park in Germany.
CircusTrix is the originator of the trampoline park concept calling it Sky Zone. They recently added DEFY and Rockin' Jump concepts to their lineup of services making the company a leader in the active entertainment industry. They have large plans to keep developing including the launch of their newest SkyZone trampoline park in Douglasville, GA in the summer of 2022.
CicusTrix LLC
42 W Center St Ste 301
Provo, UT 84601
For more info on CryoFX® projects, please see https://CryoFX.com/portfolio