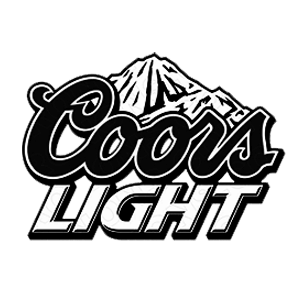 CryoFX® was contacted by management at Coors Light to develop a partnership that involves special effects provision and consulting and design services. Through its decade of experience and knowledge, CryoFX® was able to aid the Coors Light brand to improve its products and processes.
CryoFX® worked closely with Coors Light to provide special effects and CO2 jets for live activations and for booth activations at several specific events. CryoFX® technicians also worked with Coors on a specific custom project that included special CO2 applications to be used in live events to activate the Coors chilled beer can. CryoFX® specialists additionally supplied consulting and design services at a higher level to provide specified engineering as well as mock-ups and renders.
Coors is a light beer brewed in the United States. It was first released in 1978 by the parent company Coors Brewing Company and has continued to grow since. Versions of the beer can be found in Canada, Australia, and the United Kingdom. Abroad it is often labeled Molson Coors or just plain Coors.
In 2022, Coors Light began replacing all of its plastic rings with new recyclable styles. They have invested nearly $85 million to make their packaging 100% recyclable by 2025.
Coors Light
502 14th Street
Golden, CO 80401 USA
https://www.coorslight.com/en-US

For more info on CryoFX® projects, please see https://CryoFX.com/portfolio