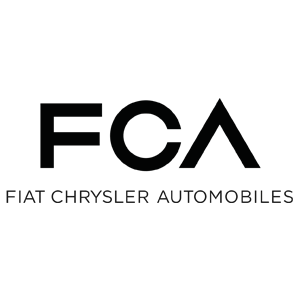 CryoFX® was contacted by the auto manufacturing group FCA to form a partnership for the development of better products and designs. CryoFX® provided consulting and design services for several projects with FCA.
Team members at CryoFX® brought to life FCA's conceptual designs through special effects development and installation including equipment like snow storm machines, sand storm machines, lasers, CO2 jets, confetti machines, smokes machines, and more. CryoFX® technicians also provided on-site setup support, strike and operation services, and show operations. 
Fiat Chrysler Automobiles (FCA) is an Italian-American multinational corporation that produces automobiles, commercial vehicles, auto parts, and production systems. As a result of the merger between Chrysler Group and Fiat, the group was established in October 2014. 
At one point the FCA group was the world's largest automobile manufacturer. Its automobile designs include the Ferrari, Jeep Wrangler, and Dodge Viper. 
Fiat Chrysler Automobiles
1000 Chrysler Drive 
Auburn Hills, MI 48326


For more info on CryoFX® projects, please see https://CryoFX.com/portfolio