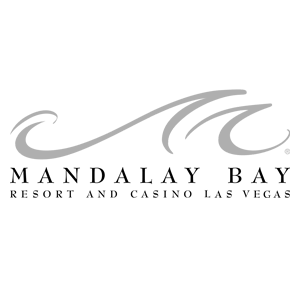 CryoFX® was contacted by the management team at Mandalay Bay for several multiplications for the hotel's special events and VIP guest activations. 
CryoFX® team members supplied Mandalay Bay with several CO2 jets, CO2 cannons, and other special-effects supplies. CryoFX® specialists were able to provide Mandalay Bay with every specification they required and more. 
Mandalay Bay is a luxury resort and casino in Las Vegas. It is operated by the larger hotel group MGM Resorts International. In addition to the casino, the resort boasts an 11-acre pool with real sand, a wave pool, and the only climate-controlled, poolside gaming in the city, this is the only poolside gaming facility in the city.
The resort itself takes approximately 120 acres worth of the Vegas strip and features celebrity chefs, a nightclub,  aquarium, and spa.
Mandalay Bay
3950 S Las Vegas Blvd
Las Vegas, NV 89119
For more info on CryoFX® projects, please see https://CryoFX.com/portfolio