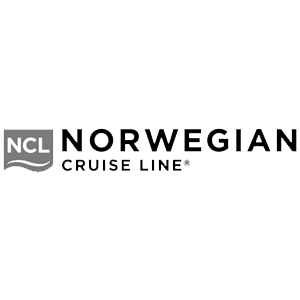 CryoFX® was contacted by management with Norwegian Cruise Line to assist the cruise company train their staff on safety operations. CryoFX® was also contracted by Norwegian to supply special effects on multiple of the cruise line's ships.
CryoFX® team members provided Norwegian staff with safety training of cold spark machines. Additionally, CryoFX® technicians installed and operated special effects on multiple ships. These effects included CO2 jets, CO2 cannons, and confetti equipment.
As always, CryoFX® specialists were there every step of the way to ensure quality and safety on board.
Norwegian Cruise Line is an American-owned and operated cruise line. It opened in 1966 and has since become the third largest cruise line in the world. It is headquartered in Miami and incorporated in Bermuda. In 2018, Norwegian controlled over 8% of the world's share of cruise market passengers.
Norwegian's fleet boasts 17 elite ships, and the company now has its own television show "Embark With NCL" which premiered its second season in 2022.
NCL Corporation Ltd
7665 Corporate Center Dr.
Miami, FL 33126
For more info on CryoFX® projects, please see https://CryoFX.com/portfolio