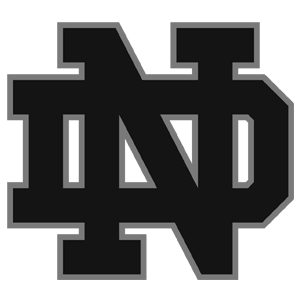 CryoFX® was contacted by the management team for the Notre Dame football team for consulting and design service.
CryoFX® team members conducted full consultations for the team's stadium. CryoFX® technicians also installed special effects displays for the team's entrances onto the field. CryoFX® used special effects equipment to create drama and excitement on the field.
Under its full name–The Notre Dame Fighting Irish—Notre Dame is the intercollegiate football team representing the University of Notre Dame in Indiana. The team's full name is the Notre Dame Fighting Irish Football Team. They play their home games on campus at the Notre Dame Stadium, which can hold more than 75,000 spectators.
Notre Dame has won 22 national championships and several Notre Dame players have won the coveted Heisman Trophy. Notre Dame's football games have been broadcasted by NBC since 1991 and can still be watched on the network.
Notre Dame Football
2010 Moose Karuse Circle
Notre Dame, Indiana 46617
https://und.com/sports/football/ https://und.com/sports/football/
For more info on CryoFX® projects, please see https://CryoFX.com/portfolio