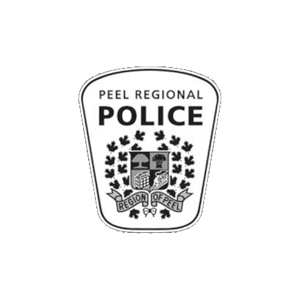 CryoFX® was contacted by the Peel Regional Police to form a working relationship surrounding special effects sourcing and safety trainings.
CryoFX® team members were contracted to custom build a unique CO2 apparatus that Peel Swat Teams could safely use when conducting live raids at houses. A CO2 backpack and a handheld CO2 canon were designed and customized for police performance and tactical operations.
These specialized products were also used by police to safely and temporarily disable predatory animals that would have otherwise been killed. By using Cold CO2 instead of lethal force, the animal was not only stunned but also slightly winded and slower to react. This gave officers the time they needed to effectively neutralize any threat and gain access to the main suspects on the property at hand without causing injury to the animal.
This type of project is one of CryoFX® team members' favorites to operate on, as it combines the CryoFX® love for special effects and desire to innovate through design to create progress in safety and excellence across industries.
The Peel Regional Police (PRP) operate in the Peel district in Ontario, Canada. Including 2,100 uniformed officers and close to 875 support staff, it is the second-largest municipal police force in Ontario after the Toronto Police Service and the third-largest municipal police force in Canada.
In 2021, PRP released its Innovation and Technology Strategy to support Peel Regional Police's technological and innovative advancements, including its Digital Officer Transformation Program.
Peel Regional Police
Sir Robert Peel Centre,
7750 Hurontario Street, Brampton.
https://www.peelpolice.ca/en/index.aspx

For more info on CryoFX® projects, please see https://CryoFX.com/portfolio