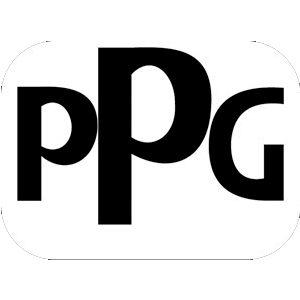 CryoFX® was contacted by PPG to form a working relationship for research and development (R&D). Over the years, CryoFX® developers have worked closely with the team at PPG to conduct more than one full research and development consultation.
CyroFX technicians were able to use CO2 prototypes and other customized products to create items that PPG will be releasing in the future. These projects are held under a nondisclosure agreement (NDA), and cannot be discussed with the public at this time.
PPG is an American company with a global presence. The company specializes in the production and supply of paints, coatings, optical products, and specialty materials. Founded in 1883 as Pittsburgh Plate Glass, the company has grown to over 50,000 employees worldwide.
PPG's aim is to protect and beautify the world through sustainable innovation and design. This makes them the perfect partner for CyroFX which also seeks to create progress through design.
In 2021, PPG made a total annual net sales of over $16 billion. PPG also ranked 218 on the Fortune 500 company list.
GLOBAL HEADQUARTERS PPG
One PPG Place
Pittsburgh, PA 15272
For more info on CryoFX® projects, please see https://CryoFX.com/portfolio