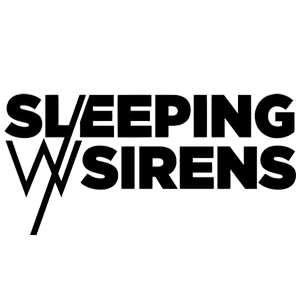 CryoFX® was contacted by the management team for the rock band Sleeping with Sirens to form a partnership for special effects sourcing. CryoFX® team members provided the group with a full CO2 special effects system for their tour as well as live performances both on stages and in certain areas where a modified system was required.
CryoFX® specialists became the group's go-to for CO2 special effects sourcing as well as other special effects sourcing including cold spark machines and handheld CO2 cannons. CryoFX® also provided full consultation and design services for the group's production team on multiple occasions.
The band Sleeping with Sirens was formed in Orlando, Florida, but is now headquartered in Grand Rapids, Michigan. Currently, the band consists of Kellin Quinn, Jack Fowler, Nick Martin, Justin Hills, and Matty Best. It was formed in 2009.
The group's hit songs include "Leave It All Behind" and "If You Can't Hang." In 2022, Sleeping With Sirens released their latest single and music video, "Crosses," which features Underoath's Spencer Chamberlain.
Sleeping With Sirens

For more info on CryoFX® projects, please see https://CryoFX.com/portfolio