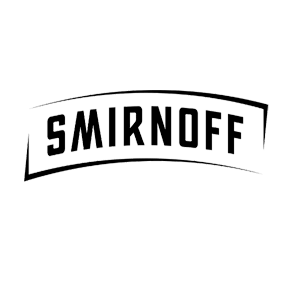 CryoFX® was contacted directly by the promotional team at Smirnoff to work on their special promotion "Our House" which toured EDC for two years in a row. 
CryoFX®  team members were contracted with a two-week lead time to produce a full chimney gag. This included an entire chimney, exterior structure, and interior structure, as well as smoke effects and CO2 effects to blow out from the chimney. As usual, insane deadlines were no challenge for CryoFX® and they delivered with 100% success. 
Smirnoff and CryoFX® worked hand and hand and designed the project to have fog linger out from the chimney on a continuous basis to drop people to the house as well as periodic CO2 jet effects to shoot upwards for many people to see. 
The project had crazy timelines and deadlines as well as a completion date for the first activation within two weeks from concept to deliverable. The project included a color-coded and matched chimney scrim that was wrapped for truss pieces and included three 3000-watt fog machines as well as eight CO2 jets and multiple CO2 tanks.
Although established in Moscow, Russia in 1864, Smirnoff is an American-made Vodka brand owned by the British company Diageo. It is the largest Vodka brand in the world, with a sales volume of over 23 million nine-liter cases in 2020 alone. 
Smirnoff - USA
801 Main Avenue Norwalk
CT 06851 
https://www.smirnoff.com/en-row/

For more info on CryoFX® projects, please see https://CryoFX.com/portfolio