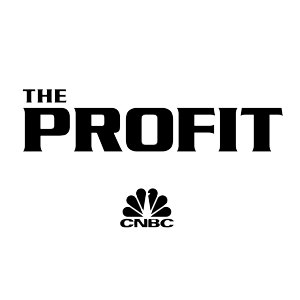 CryoFX® was involved in the initial production phase of "The Profit." Through the rigorous process of starting up, CryoFX® team members worked hand-in-hand with the production.
Although CryoFX® did not end up being featured on the Profit TV show, during the early days of its production both CryoFX® and the team at Profit had a mutually beneficial working relationship and learned a lot.
The amount of information gained from the entire process with Profit did not only help to turn around many different systems and processes within the CryoFX® office, but it also catapulted the reach, the sales, and many other positive aspects of running a business in a niche market.
The leaders at CryoFX® have nothing but good things to say and would like to extend a hearty thanks. Thank you Marcus Lemonis and thank you The Profit for the consideration in potentially working with you!
The Profit is an American reality television show hosted by Marcus Lemonis and broadcasted by CNBC. The show features its multi-billionaire host traveling the country to help struggling businesses get on their feet.
The show has run for 72 episodes and 8 seasons with an average viewership of 200,000.
The Profit
℅ CNBC Production Studios
900 Sylvan Ave
Englewood Cliffs, NJ 07632
https://www.cnbc.com/the-profit/
For more info on CryoFX® projects, please see https://CryoFX.com/portfolio