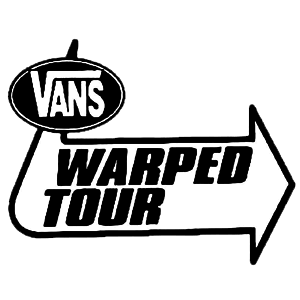 CryoFX® was contacted by the production team for Vans Warped Tour to form a working partnership for special effects sourcing. CryoFX® team members provided special effects as well as whole CO2 special effects systems for touring bands on the Vans Warped Tour.
The CryoFX® team worked directly with both the administration of the Vans Warped Tour and individual bands themselves. The Vans Tour is known for its vigorous nonstop nature. Because of this nonstop factor, special effects equipment gets put to heavy use. Thankfully, CryoFX® designers ensured that the special effects remained effective for the duration of the tour.
The CryoFX® DMX 512 CO2 jets, in particular, were tested to the limit and held up flawlessly. The jets appeared on three tours, withstanding the test of time and rigorous conditions.
The Vans Warped Tour is a traveling rock music festival. It tours the whole of the United States–making a few stops in Canada along the way–in under a year. It was the largest traveling festival in the world during its run between 1995-2019.
In 2019, the Warped Tour founder, Kevin Lyman, retired and the Warped Tour had its final run. In 2020, it was announced that Chris Fronzak would revive Warped Tour, but due to legal reasons, the tour's comeback date was delayed for three years.
Vans Warped Tour
1588 South Coast Drive
Costa Mesa, CA 92626
http://www.vanswarpedtour.com/


For more info on CryoFX® projects, please see https://CryoFX.com/portfolio