CO2 Special Effects Equipment Repair Service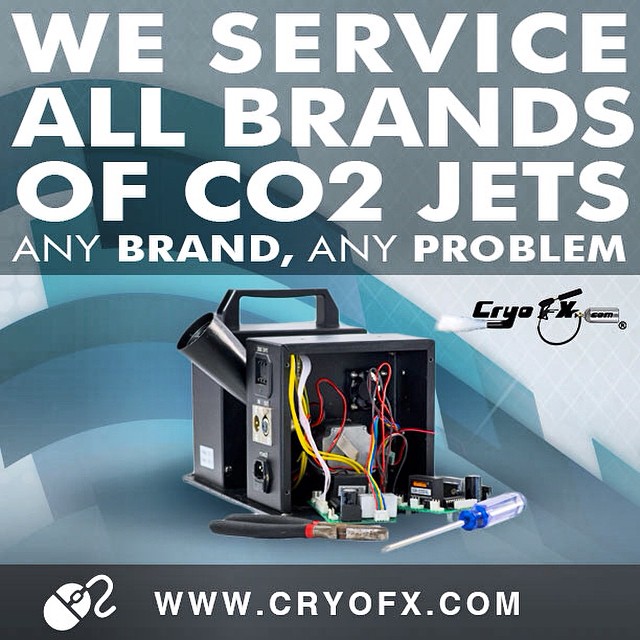 CryoFX® can troubleshoot, service, maintain or repair any Co2 Special Effects Equipment issues you may be having. Our Co2 Special Effects Technicians are experts and have years of experience in repairing Co2 Jets and Co2 Cannons of any brand with any issues you may have. Call us to find out if we can repair your Co2 Jets or Co2 Handheld Co2 Cannon Guns at 619.855.2796 today!
The ONLY way to get a service request ticket started, regardless of whether this is a CryoFX product or not, or whether the item is under warranty or not, is by clicking the link below:
https://goo.gl/forms/OOJPhNcB1eKg1If22
Please note that all incoming RMA items are subject to a $65 bench fee, which is waived, in part or in full, for any warranty related repairs. Non-warranty related items are subject to the full bench fee of $65, which covers the first hour tech rate for diagnostics. Repairs, parts, return shipping, and additional time are billed separately for non-warranty RMA's.