Custom Co2 Wrist Nozzles System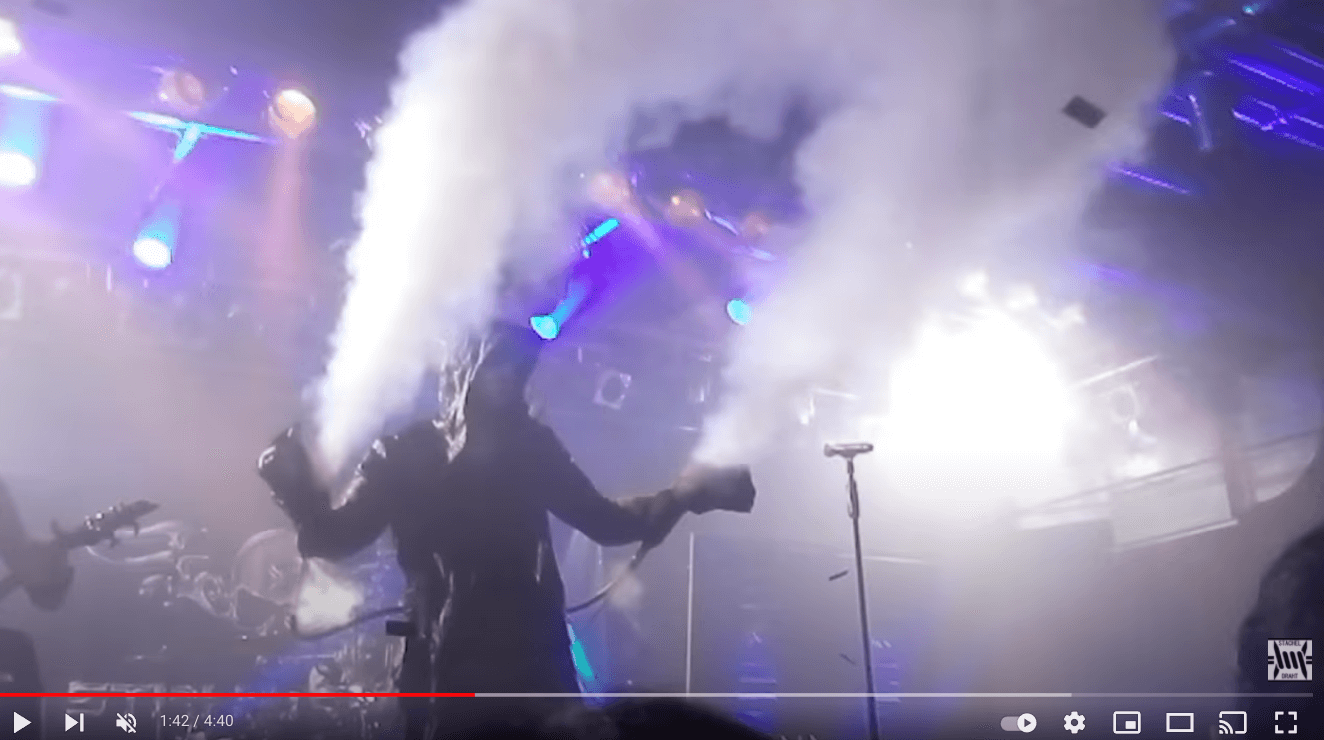 CryoFX® Custom Co2 Equipment Manufacturing - CO2 Cryo Wrist Nozzles for STAHLMANN. STAHLMANN is a German band, founded in 2008, of the genre Neue Deutsche Härte. To underline the band name (Steel man) the guys appear with their skin painted silver which makes them recognizable as well. It was the second show on this day for Martin Soer and some of his band members after the SÜNDENKLANG appearance earlier.
The sound of STAHLMANN is often criticized since it is quite close to RAMMSTEIN, but the live shows are always celebrated. For their M'era Luna show, the band appeared in new, pimped outfits, partly with masks in front of the faces, and of course with the known silver paint all over face and body.
During first song, 'Willkommen', Martin was equipped with some custom co2 smoke canons by CryoFX®, giving some nice effect to the show. The following best-of set was perfectly chosen for the audience and so, there was kind of party feeling in front of the big stage. Live video of this project in action: https://youtu.be/KkCuHRqeBDA?t=98
| | |
| --- | --- |
| Date: | June 01, 2014 |
| Client: | Stahlmann (Germany) |
| Project: | Co2 Wrist Nozzles |
| Industry: | Live Entertainment |
| Duration: | 7 Days |
| Location: | Germany |
| Categories: | Custom Products |
| Commissioned: | July 2014 |
| Scope of Work: | Concept, Design, Build |